Ghost Lamp (鬼灯, Guǐdēng) is the Sacred Weapon of the Ravnos Clan.[1]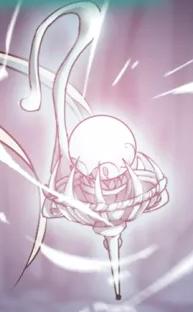 It is currently in possession of Ge Chen and his comrades after it was given to them by the Princess of the Ravnos Clan before her end.
The Ghost Lamp may be based on the artifact Lamp of Constantine, however their powers are very different. The Lamp of Constantine is a re-occurring Easter Egg by Greg Stolze and was included in a number of books he wrote for Whitewolf, sometimes merely by description. It is said to hold a piece of the Sun and its re-discovery would come with the end of the world, becoming one of the last few bright lights in the days of darkness.
References
Edit